Do you think digitalization solely targets Generation X? If you are not aware, it equally appeals to elderly care and senior services. The senior care industry has spread its wings and growing fast. It is estimated that a major chunk of the population in the United States is slated to turn senior citizens.
Therefore, senior care services need to ramp up their marketing strategies as well. Do you own a senior care service? Are you looking for content marketing strategies to reach more audiences? You are in the right place. At Content Freelancing, we will have you covered to meet the requirements of your industry. Our website content writing services can empower and lift your brand to move ahead of the competition.
Here are the top 3 content marketing strategies you may consider for your senior care service.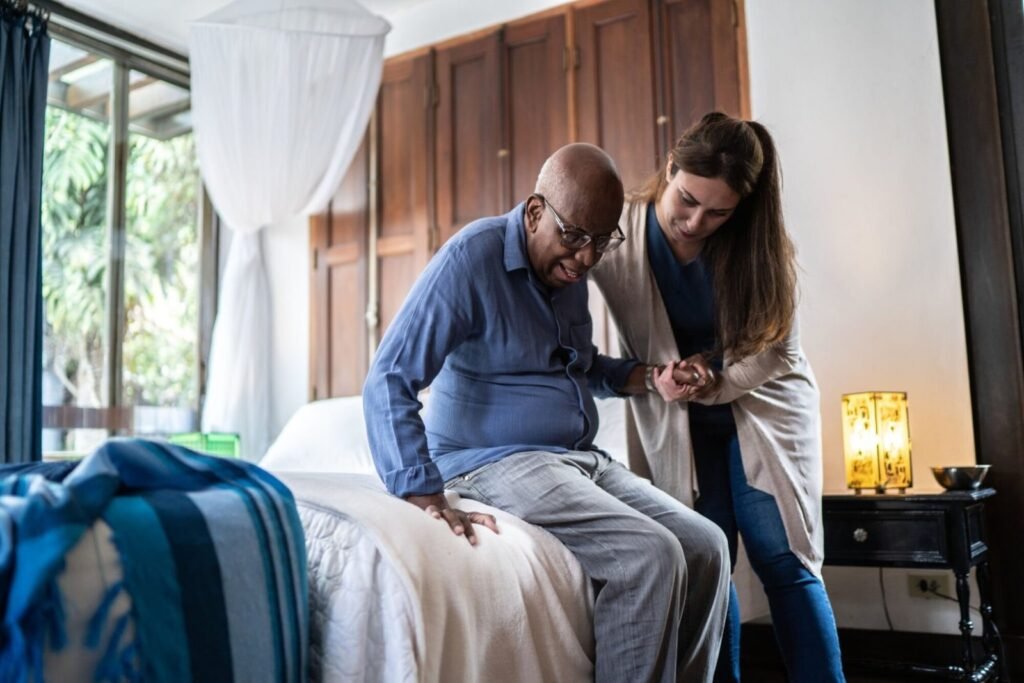 3 content marketing tips for senior care services
Pen more  website content to address the audience

The way people search for products and services they need to avail has changed dramatically over the years. It is all about digitalization. So, consumers research online for several hours before they are convinced to make the buying decision.  A smart strategy would be to focus more on website content to address customer queries. Wondering how? Get a content writer for hire from us to create an FAQ section to resolve their concerns. From pricing to types of living, and amenities, the content our professional writers create will encourage readers to visit the site.

Video Marketing

"Seeing is believing" is a bare truth when it comes to creating digital marketing strategies for healthcare services. There is no denying that a well-made video or short video clip does more talking about your senior care services than any other means. From virtual tours of such facilities to let the viewers know the highlights of your facility, videos do a good job. What's more, videos are more engaging and mobile-friendly. Naturally, they are likely to gain more views and get more traffic to your site. Our website content writer adds more prospects to videos and provides zeal to them with relevant content in the descriptions.

Increase your social reach

Social media today is not only popular among the younger crowd but the senior population is equally a part of it. Before applying content marketing strategies, you need to know your target group and the social media platforms in which they are more active.

As part of the strategy, you need to create social-media-based content for existing customers and prospects to engage with more easily. Focusing on less text and more videos, sharing the reviews and testimonials of customers, and repurposing user-generated content are a few strategies we implement. Hire freelance content writers from us to create compelling content for social media platforms using both text and media.
When generating leads for your senior care services, good content acts as a unified platform. If you need a good content marketing strategy for your brand to create a fantastic first impression, the writers of Content Freelancing can initiate high-quality posts. Our writers have the experience to show you conversion results more quickly than the rest. Visit https://contentfreelancing.com/contact/ to know the pricing strategies or email kalpana@contentfreelancing.com to discuss your content marketing plans.